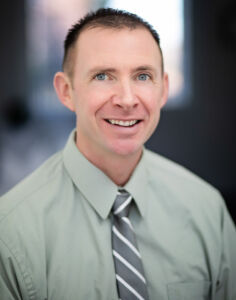 Tri Cities Real Estate Investment Specialist!
I have been working in real estate since 2007. My career began in Las Vegas working under my father in law, a commercial agent, during the boom. The market turned quickly, however, and I came home to my roots and worked with my father as an agent and property manager. I have been back in the Tri Cities since 2009 where I have really enjoyed working with people as they buy and sell what is likely the largest assets of their lives as well as helping them enter the real estate investing market and help them meet and exceed their financial goals.
Born and raised in Kennewick with a dad who has been doing real estate here for over 35 years, I am very familiar with this area and the industry.  I graduated from Kamiakin High School in 1997 and Utah Valley University in 2003 in Business Management with an emphasis in Finance. I love talking real estate with people, especially those who are thinking of getting into the investing side. There are so many positives and benefits, especially with the market that we have here. But there are plenty of mistakes that can be made and would love to help you through the process of buying, selling, or entering the investing side of the market!
Terry did a good job for us as a rental agent and as a sales agent. Hire more people like Terry!!!
N Hansen
Terry did a fantastic job despite our having loan issues. Terry was our landlord and we really enjoyed our correspondence with him as our landlord.
T Ruddell
Our Realtor was Terry Parrish. He's knowledgeable, reliable and a very patient man. He got us into our dream home!
R Valimont
Definitely would recommend Terry! He listened to our needs and had our best interest at heart! Was not pushy on a sale and was patient with us! You guys are amazing and Terry was wonderful to work with! Thank you so much!!!
B Morgan
I was very pleased with the service that I received and that Terry was available at any time to answer all of my questions.
J Spencer