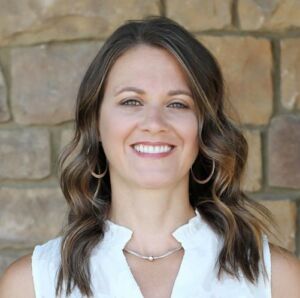 Mandy Grandeen moved to the Tri Cities from eastern Oregon where she earned her Bachelor of Science in Business Economics at Eastern Oregon University. Mandy spent the first 10 years of her career in the Human Resource Department of a wood products manufacturing company where she earned her Professional in Human Resources certification.  In 2010, Mandy and her family moved to the Tri Cities where she was afforded the opportunity to stay at home and raise her three beautiful young children.  After several years of volunteering and part-time work within the primary school where her children attended, Mandy decided to expand her passion for service to help you find your next home.  With Mandy's educational background, commitment to client service, attention to detail, organizational skills, and integrity she is well suited to helping you with your home buying or selling experience.
During Mandy's free time, she enjoys spending time with her family, supporting her kids in their extra-curricular activities, camping and enjoying the outdoors.
Contact Info
Cell:  509-778-2493
Absolutely amazing. Mandy and Chris worked with me to find me my forever home and worked around my very different schedule. We looked at more houses than I can remember and she said "You'll know when it's the one." And I did. Nothing but a wonderful experience!