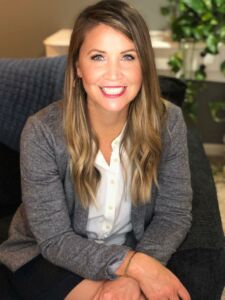 Autumn prevails in high stress and demanding environments with a calm and deliberate approach and serves her clients with the highest standards of performance, integrity, and loyalty. Her combined work experience, education, and client relations will ensure your real estate needs are met at the highest levels.
Autumn grew up in the Tri-Cities and played basketball at Kennewick High school, University of Idaho and went on to finish her undergrad at Seattle Pacific University where they competed at Nationals every year.
Work History & Education
Autumn has over ten years of experience in roles that require leadership, analysis, research, problem-solving and resolving complex issues. After receiving a M.A. in conflict resolution at the University of Bradford, U.K (2009), she returned home to the Tri-Cities and worked over five years as an analyst for a nonprofit mediation organization that resolved complex safety, health, environmental and related retaliatory issues at the Hanford site. In 2017, she worked with an international non-profit that promotes healthcare solutions to third world countries as an advisor/project manager to a former Nobel Peace Prize nominee.
Contact Info
Direct:  509-212-5022
Email:  fielding@powellreg.com

I had a really wonderful experience with Autumn Fielding! One of the things I really appreciated about Autumn, which sets her apart from other realtors, is her integrity in helping me make a decision that was right for me. While looking for an investment property, instead of pushing me to put in an offer, she always pointed out the pros and cons of what each home had to offer while informing me about how best to get my offer accepted if that's what I chose to do. Very professional and responsible, she always responded immediately to my requests and questions. She provided top notch service and invaluable advice in this highly competitive market. Thank you Autumn!
Lena
Autumn did a fabulous job helping us sell our home! She is smart, hard-working and 100% customer focused. She was always available when we called. It was a joy to do business with Autumn.
debradbowen
We are so grateful for Autumn at Powell Real Estate Group. She helped us buy our first home. When we search for our next home (many years from now) we will 100% use the same realtor. Five stars across the board for responsiveness, professionalism, knowledge, and willingness to make in the moment adjustments. I could not have asked for a better 1st time home buyer experience!
Chisa Uka
I highly recommend working with Autumn Fielding at Powell Real Estate. From the time I first contacted Autumn, she was enthusiastic about helping me find my home. She walked me through the process, answered every question, showed me options and communicated with everyone involved so professionally but still with such a personality that it made the process fun. I have recommended Autumn to others and will continue to do so. Thank you Autumn!
Meghan Rhodes