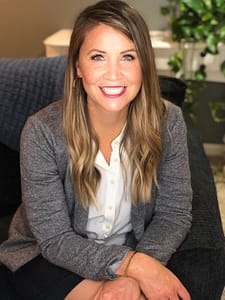 Autumn prevails in high stress and demanding environments with a calm and deliberate approach and serves her clients with the highest standards of performance, integrity, and loyalty. Her combined work experience, education, and client relations will ensure your real estate needs are met at the highest levels.
Autumn grew up in the Tri-Cities and played basketball at Kennewick High school, University of Idaho and went on to finish her undergrad at Seattle Pacific University where they competed at Nationals every year.
Work History & Education
Autumn has over ten years of experience in roles that require leadership, analysis, research, problem-solving and resolving complex issues. After receiving a M.A. in conflict resolution at the University of Bradford, U.K (2009), she returned home to the Tri-Cities and worked over five years as an analyst for a nonprofit mediation organization that resolved complex safety, health, environmental and related retaliatory issues at the Hanford site. In 2017, she worked with an international non-profit that promotes healthcare solutions to third world countries as an advisor/project manager to a former Nobel Peace Prize nominee.
Contact Info
Direct: 509-212-5022
Email: fielding@powellreg.com